I wanted to get the CP-E meter panel I found before, but when I contacted the manufacturer, they said they didn't have one for right hand drive, so I gave up. However, I found an American company called Ortiz Custom Pods that makes one-off meter covers, so I had them make the meter panel I wanted.
What is a Ortiz Custom Pods?
This is a company in the U.S. that makes and sells meter panels in Japanese, or gauge pods in English.
here is the company's page, and they produce meter panels for many automobiles. Not only do they make and sell them, but the great thing about this company is that if they don't have a product to handle, they can consult with you and have one made for you.
If we don't have a gauge pod for your vehicle, send us a message with the year, make, and model and we will send you an idea where we can customize a gauge pod for your vehicle.
I made an inquiry.
The model I wanted is on Mitsubishi's page. It was a triple pod cluster for Lancer Evolution 10, but unfortunately it is for LHD and left hand drive.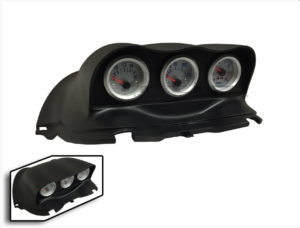 I was told, "If you don't see the product you want, please inquire," so I used google translate to inquire in my limited English.
I 'I'm driving a 2015 CZ4A right-hand drive model, and I want the OCPMIT-62, but it's for left-hand drive, so if I send you the bezel for right-hand drive, can you make it for me? If so, what's the price?
OCP "Send me the bezel and I can make it for you, the price is $139.
That was the price at the time.
They replied easily that they would make it for me, so I went to the Mitsubishi dealer to buy the bezel parts and send them to Ortiz Custom Pods.
This is the bezel that I bought from the dealer. It took about a week to get a new one produced because there was no stock in Japan. It took about a week because the car is no longer sold in Japan.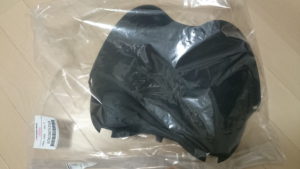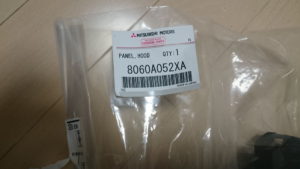 Part Number:8060A052XA、The price is just under 2000 yen. Surprisingly cheap for such a large part.
The bezel is packed in a box and sent to the US. That was on November 3.
Triple Pod Top Cluster OCPMIT-62 RHD's finished product has arrived!
It arrived from the U.S. today, Jan. 25.
It took about two months, but the shipment was delayed due to a miscommunication of my shipping address, so it should have been delivered much sooner.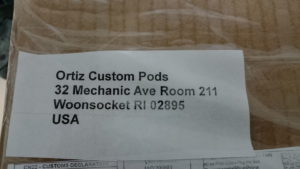 As soon as I opened the package, I saw that it was tightly packed with cushioning material and carefully wrapped.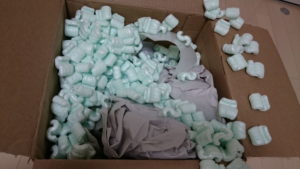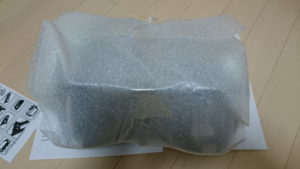 And now I've met the Triple Pod Top Cluster OCPMIT-62 RHD model that I've been waiting for to arrive. It's cool, that's what I wanted. I want to put three meters in here and line them up in front of the driver.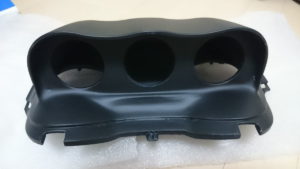 This is what it looks like from the back. The curves are very nicely done.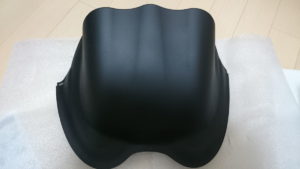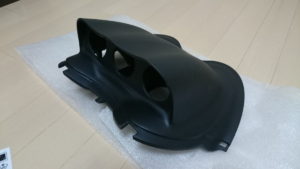 impressions
My budget for having this meter panel made was about 25,000 yen, including shipping. To be honest, this is a cheap price for something that is not originally available as a product, but was made for me.
The quality of the finished product was exactly what I had imagined, so I was satisfied.
From the production request to the arrival of the product, it was difficult to exchange emails in English, but it was a good experience and I have a sense of accomplishment for myself since the finished product arrived safely like this.
Finally, Ortiz Custom Pods, thank you for your great products! Thank you very much.